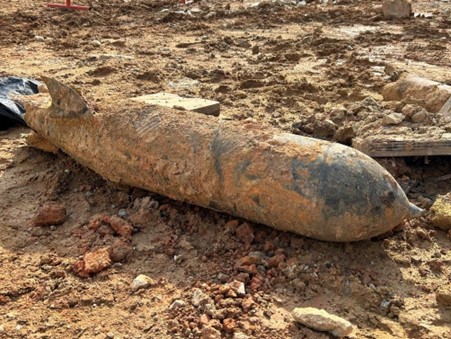 A World War II aerial bomb weighing 100 kilograms, discovered at a construction site of The Myst in Bukit Timah Singapore, is scheduled for on-site disposal on Tuesday, September 26th.
According to a press release issued on Sunday, the police were notified of the wartime artifact's presence during excavation activities along Upper Bukit Timah Road the previous week.
After careful evaluation revealed the potential danger of relocating the bomb, the Singapore Armed Forces' (SAF) explosive ordnance disposal team will execute a controlled disposal on-site between 8 am and 7 pm on Tuesday.
During this operation, a 200-meter safety perimeter will be established by the police.
Residents in The Linear, Hazel Park, Bukit 828, Block 154 Gangsa Road, and Hazel Park Terrace, along with occupants of shophouses along Upper Bukit Timah Road, as well as students and staff from Greenridge Secondary School, will be required to evacuate their premises during the procedure.
The secondary school will transition to home-based learning for that day, and drone activities in the vicinity of the disposal site will be strictly prohibited.
From 11 am to 7 pm on Tuesday, sections of the Bukit Panjang Flyover (between Woodlands Road and Petir Road) and Upper Bukit Timah Road (between Petir Road and Cashew Road) will be temporarily closed.
Based on the details furnished by the police, the war relic disposal site is at 800 Upper Bukit Timah Road, which is the address for The Myst condo..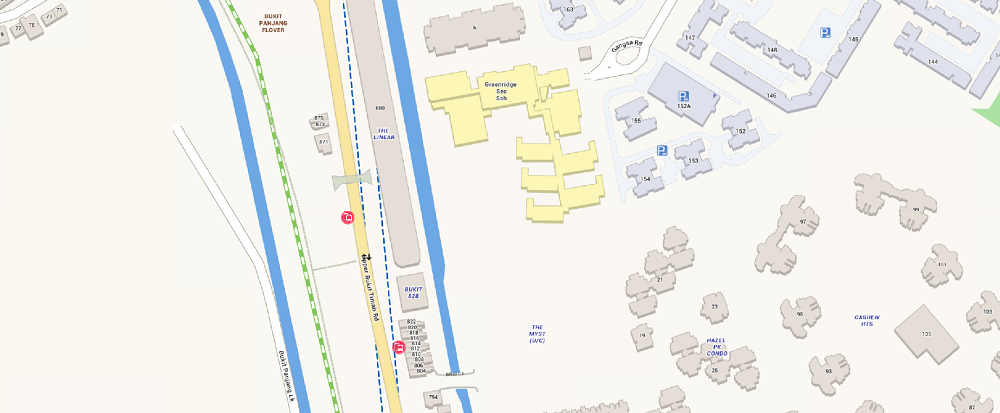 Only police, SAF emergency vehicles, and authorized personnel will be allowed access to these roads. Traffic Police officers will be present to assist and redirect motorists.
Authorities have cautioned that loud noises can be anticipated during the controlled disposal of the war relic. The public is urged not to be alarmed and to steer clear of the area.
A notice will be issued to the public when the roads are reopened, and it is safe to resume normal activities in the vicinity.
In 2021, a suspected war relic projectile was located in Lorong 12 Geylang. The previous year, a similar discovery was made in the Thomson area, and the projectile was relocated elsewhere for disposal.
In 2019, a 50-kilogram aerial bomb was uncovered in River Valley, also during construction site excavation. It too was deemed too hazardous to transport and had to be disposed of on-site.