COVID-19 has caused much changes to the lives of Singaporeans. From the mandatory requirement of wearing a mask when one is in a public area to the complete halt of travelling overseas for pleasure, these are some of the things that has affected all if not most of us.
As for property owners and first-time home seekers, they would have realized that due to the pandemic, prices of resale flats have surged to an all-time high!
Based on HDB statistics for September 2021, although the total number of flat transactions dropped by 8.4% from August to 2,518 HDB transactions, resale prices rose 0.9%.
It broke the previous HDB record prices last seen in April 2013.
HDB resale prices has climbed for 15 consecutive months. Are we at the peak or is there room for further appreciation in prices?
Now if you're wondering why is this the case, then continue to read as we unveil the reasons to why Resale flat are getting more expensive than ever.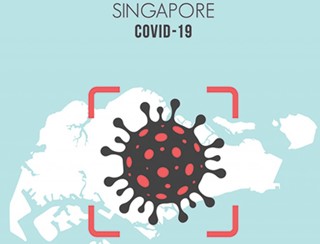 COVID-19 was discovered in 2019 and two years later it continues to disrupt the worldwide economy and Singapore is no different. In early 2020, many countries closed their borders and Singapore followed suit.
With that, natural resources, raw materials and manpower imported from overseas for the building of Built-To-Order (BTO) flats was disrupted and this led to the delay of its completion. With that, people turned their attention to Resale flats.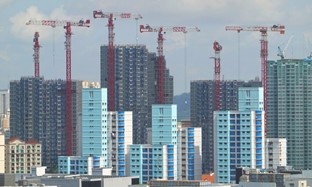 Hence, this led to the increase in demand for resale flats. Now, what happens if demand increases and supply stays constant?
Obviously, the prices increase. And to put matters worse, BTO prices jumped as well due to high costs required to bring the manpower needed to erect these flats.
In August, HDB reported that their main contractors, Greatearth Corporation and Greatearth Construction, had went bust due to financial difficulties. As a result, the five BTO projects would be further delayed. They are Sky Vista @ Bukit Batok, Senja Heights and Senja Ridges in Bukit Panjang, Marsiling Grove in Woodlands and West Coast Parkview in Clementi.
Hence, first time buyers are in a dilemma on whether to buy a BTO or resale. As for those who don't have the luxury of time on their side due to personal matters would have to fork out more moolahs and buy a resale for themselves.
On the other hand, those who are able to wait would have to patiently wait for their newly built BTO.
Mr Andy Chia Jin Tai, associate division director at ERA Realty Network, said that sales last month slowed due to the rapidly increase of COVID-19 cases in Singapore in addition to the rising resale prices that made the flats less attractive to the potential buyers.
Mr Chia said that HDB flat prices may stagnant and likely to drop in the first quarter of 2022 as COVID-19 situation stabilizes and foreign labour revives.
Many prospective buyers are still waiting on the sidelines and they are doing due diligence by checking the latest resale flat prices in their desired locations.
"It's a blessing if you can buy a resale flat with little or no cash overvaluation (COV) nowadays," he added.
"Some younger families have turned to alternate housing types such as executive condominiums (EC) or older private leasehold condos due to their price appeal in contrast with HDB flats," he said.