Most people will flinch and overlook getting a Condominiums as they believe it's too expensive, small and not worth the money. However, do you guys stop to think if newly launched Condo are better for you in the future? Yes, buying a newly launched requires you to fork out a lot of moolah but did you know that the prices of Condo tend to always rise in the near future?
So let's dive deeper into the Pros and Cons of buying a newly launched condo, so that you could evaluate to whether buying a condo is really worth it.
Pros of Newly Launched Condominiums
1. Progressive Payment Plan (PPP)
If you decide to purchase a new launch condo, you are not expected to make the full payment as the condo is yet to be constructed and it will take approximately 3 years from the new project launch date to temporary occupation permit (TOP).
With that, buyers do not need to fork out a huge amount of money upfront.
To book your desired unit at the project showflat, you will pay a 5% booking fee via cheque in exchange for the Option to Purchase (OTP) issued by the property developer.
The developer has up to 14 days to deliver the Sales and Purchase (S&P) agreement to the purchaser once the booking deposit cheque has cleared.
Upon receiving the Sales and Purchase (S&P) agreement, the purchaser has up to 21 days to secure a mortgage loan and appoint a conveyancing lawyer to exercise the OTP. To exercise the OTP, the purchaser must pay 15% of the purchase price in the form of cash + CPF, sign and return the Sales and Purchase (S&P) agreement to the developer.
Take note that the purchaser must pay Buyer Stamp Duty (BSD) within 14 days of signing the Sales and Purchase (S&P) agreement. Everyone must pay BSD for documents executed for the transfer or sale and purchase of Singapore property. BSD will be computed on the purchase price as stated in the S&P to be stamped or market value of the property (whichever is higher).
CPF requires 6-8 weeks to process the application for using CPF funds. If there is insufficient time, the purchaser must pay in cash first.
The mortgage loan allows you to stretch the payments over a longer period of time such as 25 years. The loan tenure depends on the age of the buyer or the income weighted average age (IWAA) if there is more than one buyer.
This simply means a smaller and more affordable mortgage instalment, music to the ears of young couples!
Progessive Payment Illustration based on $1,500,000 new launch property.
Progress
Payment %
Payment $
Payment Mode
Booking
Upon the grant of Option To Purchase
5%
$75K
Cash
S&P
Upon signing of Sales & Purchase Agreement or within 8 weeks from the Option date
15%
$225K
CPF/Cash
BSD
Buyer's Stamp Duty
-
$44.6K
CPF/Cash
ABSD
Additional Buyer's Stamp Duty
0%
$0
CPF/Cash
Foundation
Completion of foundation work
10%
$150K
5% CPF/Cash and 5% Loan
Framework
Completion of reinforced concrete framework of unit
10%
$150K
10% Loan
Wall
Completion of partition walls of unit
5%
$75K
5% Loan
Ceiling
Completion of roofing/ceiling of unit
5%
$75K
5% Loan
Windows
Completion of door sub-frames/door frames, window frames and plumbing of unit
5%
$75K
5% Loan
Car Park
Completion of car park, roads and drains serving the housing
5%
$75K
5% Loan
TOP
Temporary Occupation Permit
25%
$375K
25% Loan
CSC
Legal completion
15%
$225K
15% Loan
2. Return of Investment (ROI)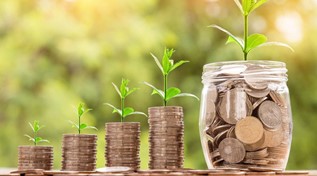 The value of most new launch projects will appreciate upon Temporary Occupation Permit (TOP). Because it is brand new and in a move-in condition. The prospective buyers can view the actual units and check out the facilities in the property development.
When the minimum holding period of your condo is up, you'll be able to sell your condo and bring in a hefty sum of returns. For Executive Condominium (EC), the minimum holding period is 5 years before you can sell to Singaporeans and 10 years before it is privatised. For a typical private residential property, if you want to avoid Seller Stamp Duty (SSD), you must not sell within 3 years of buying a new launch project.
By buying during the showflat launch and being the first owner of the condo, you enjoy the first mover advantage to get the most capital appreciation from the unit.
3. Discounts
Only newly launch condos have discounts and freebies as these are some of the creative methods property developers use to entice buyers and investors to buy their units. From early bird VVIP discounts to furniture vouchers, these are just some of the methods used by these developers.
4. Upcoming Launches will cost more
As a result of the rising land cost due to bidding in Government Land Sale (GLS) and en-bloc sites, future new launches will be expensive.
The increase in development charge (DC) and lack of foreign labour will eat into the property developers' profit margin.
Cons of Newly Launched Condominiums
1. Time
Just like a Build-to-Order BTO flat, you'll have to wait for a while before getting the keys to your unit. It usually takes three years for a newly launched Condo to be completed but with the current COVID-19 situation, a delay in completion is inevitable. Hence, if time is not on your side, for a newly wed couple, newly launched condo is not advisable unless you are willing to rent a place for a period of time.
2. Size
Similarly to BTO vs Resale, a newly launched Condo will be much smaller as compared to a Resale Condo that was built before Year 2000. The average size of a 3 bedrooms Resale Condo is 110 sqm while the average size of a newly launched Condo is 85 sqm. Thus, if size is what you after, then you might want to reconsider your options.
Contact us for the latest VVIP invitations to new projects and we will keep you in the loop for the best discounts.